If you're looking for happy, healthy French Bulldog puppy, you've come to the right place! We breed Frenchies several times a year, and we will update this page with information on puppies that are available or on upcoming litters. All of our puppies come with AKC registration and a two-year health guarantee. Check back for our latest news or we welcome you to contact us with any questions you may have in the meantime!
Puppies, puppies, puppies!
At this time, we have one super sweet little brindle Frenchie girl who is available. This little sweetheart (who we've nicknamed Twinkie) was born on February 2nd. She's fairly quiet, very loving, but can be super playful when she wants to be. We've already started with her housetraining and she knows how to use the dog door and climb up steps. Twinkie's learning very quickly and just can't wait to meet her forever family!
We are also expecting a litter of new Frenchie puppies at the end of the month, so we will update you here when they arrive!
If you're interested in learning more about any of our adorable little pups, please don't hesitate to text me, and I will be happy to send you photos and share more details.
If this timing isn't right for you, please check back, as we will update as we have additional information on upcoming litters!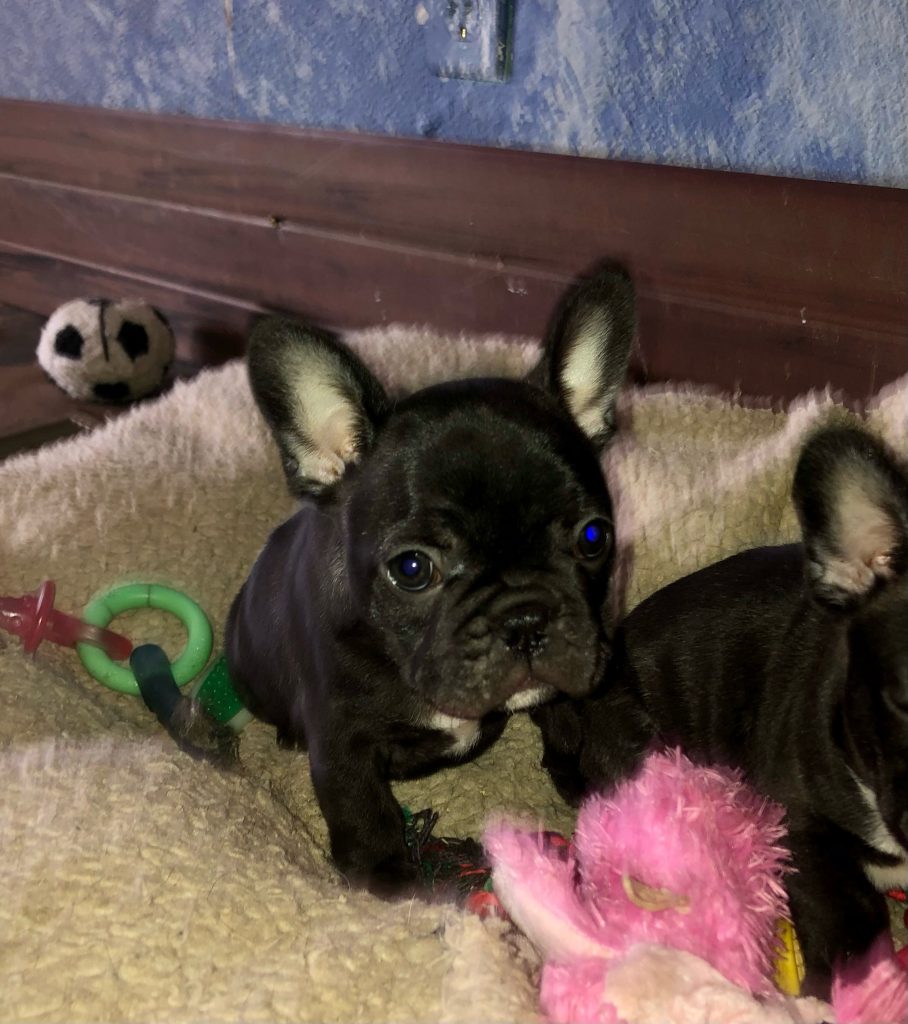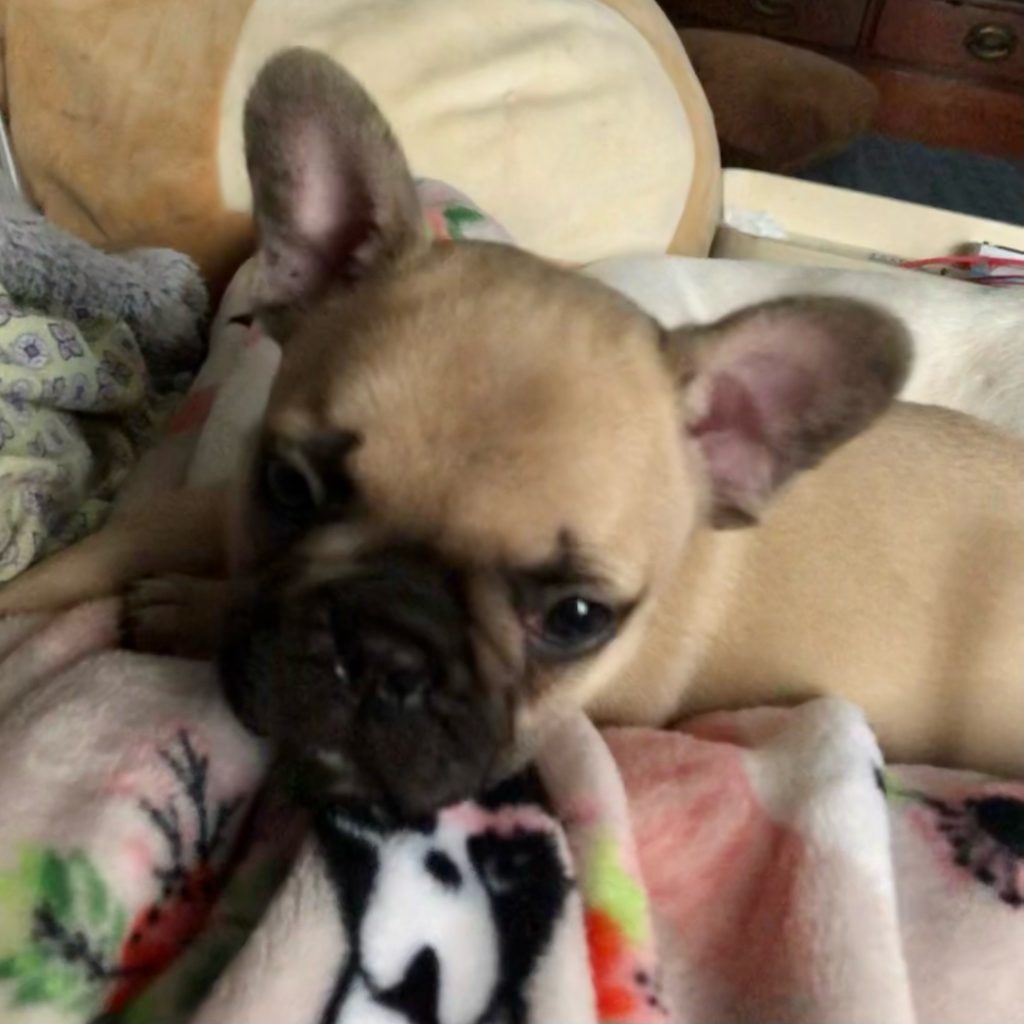 Want to learn more about puppies? Read about Puppy Growth and Development or Getting Ready to Bring your New Puppy Home.