At this time, we do not have any French bulldog puppies available, but will likely have new litters of this beautiful breed in upcoming months. Please feel free to contact me if you would like to learn more about my French bulldog sires and dams, or if you would like to be put on a waiting list.
From time to time, I may also be able to refer you to another quality French bulldog breeder in the area who may have puppies as well, as many of us work closely together to raise healthy litters confirming to breed standards.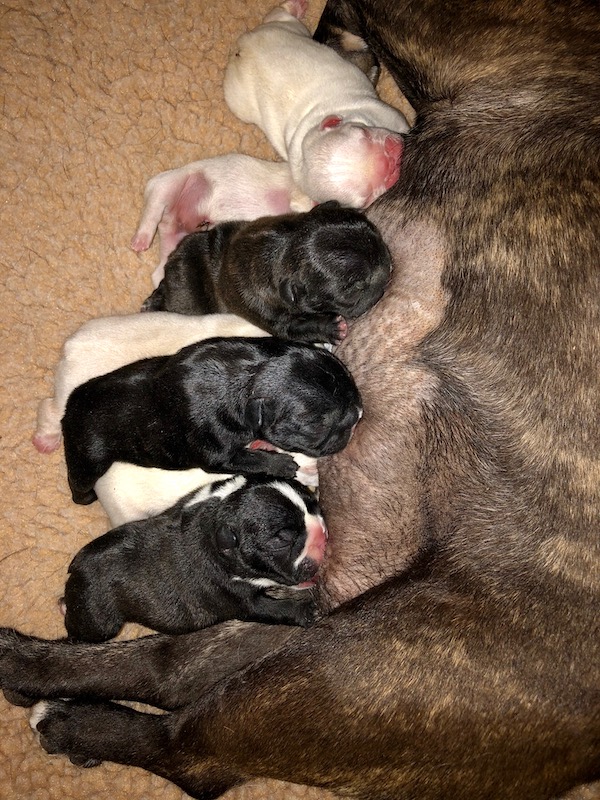 Welcome New Frenchie Puppies!
We are very excited to announce the arrival of our newest litter of 7 male French Bulldog puppies! Three of our babies will be a beautiful brindle, like their mom, Nova. The other four will be a dashing cream color, just like their dad, Dandy. These young gentlemen will be available to go to their forever homes at the beginning of September.
Please text me for more pictures or to learn more about any of these new pups!
Want to learn more about puppies? Read about Puppy Growth and Development or Getting Ready to Bring your New Puppy Home.