NW Pugs has fawn and black pug puppies available to approved homes several times a year. Raised as part of our family within our home, our pug puppies come with a two year health guarantee and AKC registration.
We're excited to say that we currently have new puppies!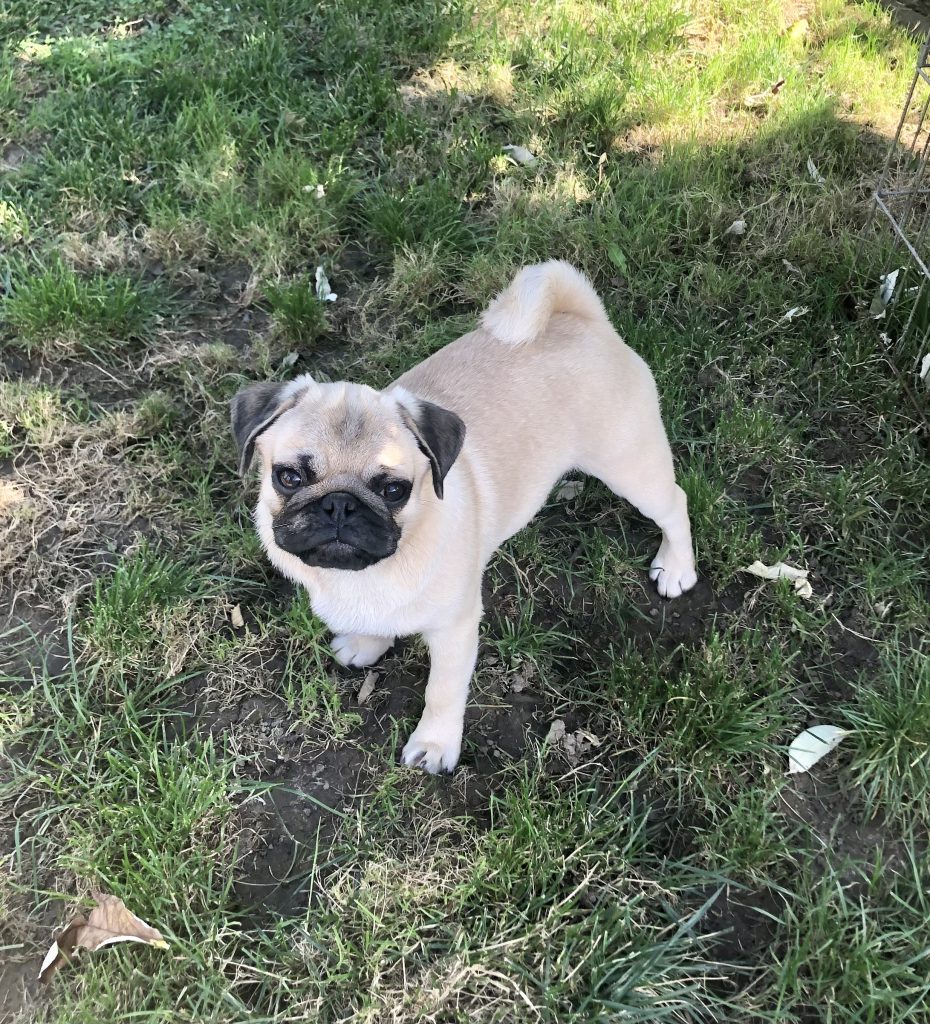 Pete Pogo!
Little Pete Pogo the pug is a super sweet fawn male puppy. He's medium in activity level and loves to cuddle (which works out well, since everybody who meets him, can't resist cuddling him)! Little Pete is having a great time hanging out with his puppy crowd, but he's very anxious to meet his new family, so if you have more questions or would like more photos, please contact me!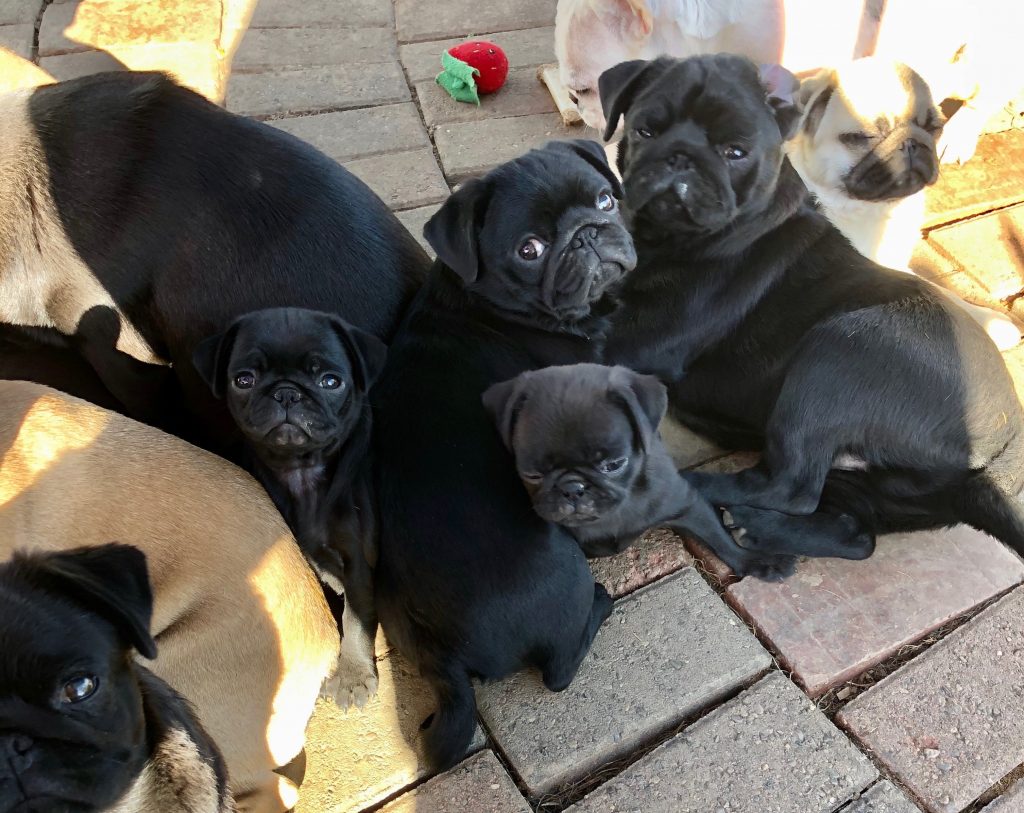 Black Male Pug Puppies Have Arrived!
Recently joining our Northwest Pugs little family, we recently celebrated the arrival of 4 stunning black male pug puppies! With shiny black coats, and the sweetest, tiniest faces you'll ever see, these adorable little guys will be available just in time to celebrate the upcoming December holidays with their forever families!
If you would like to learn more about these cute little guys, or you would like more photos, please don't hesitate to contact me!
If you're interested in making Pete or any of our new puppies, the next member of your family, you can learn more about our application process here. Or, if you're interested in an older pug, we frequently have young adults and older pugs as well. You can check availability of adult pugs here.
Prices may vary depending upon color, gender and AKC registration. Learn more here.
Want to learn more about puppies? Read about Puppy Growth and Development or Getting Ready to Bring your New Puppy Home.